JYJ3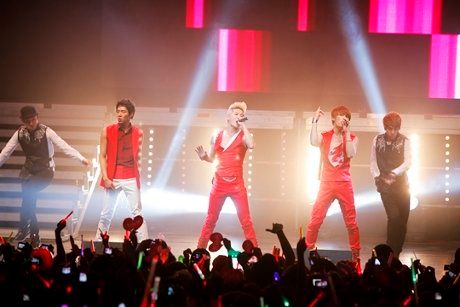 Jakarta – JYJ Fanbase in Indonesia, JYJ Indonesia, was formed at the beginning of 2011. Since parting with TVXQ, JYJ just went back to music industry in the middle of 2010.
JYJ Indonesia was established on January 22th, 2011 by 6 fans. From those 6 fans, there are ones who have idolized JYJ since they were still with TVXQ so they are considered as the mediator between JYJ and TVXQ fans who often argues.
"At first JYJ Indonesia was formed to help promote JYJ related stuff, including concert details, because at that time there were no media for JYJ fans," said one of the admins in JYJ Indonesia, Mira Ammalia, to detikHOT recently.
"There are admins who are fans since TVXQ era, there are also admins who are only fans of JYJ. Because there were no fanbase for JYJ at that time, and there were too many fanwar between TVXQ…
View original post 213 more words